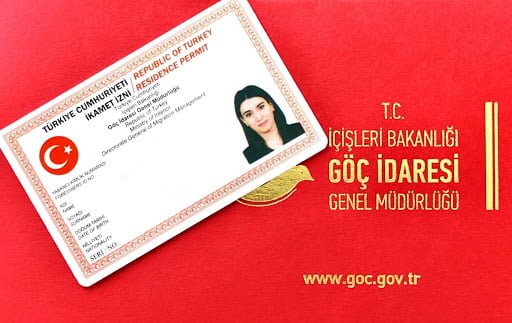 What is Turkish Residence Permit?
Turkey Residence Permit is a document that allows you to stay in Turkey for more than three months within a six-month period for purposes such as settlement, work, or study.
What is the benefit of Turkish Residence Permit?
Holding a residence permit gives you various benefits in Turkey, including the ability to live in the country, study, get married, convert your driver's license to a Turkish one, obtain a tax number, open a bank account, purchase property, make investments, and more.
If you are moving to Turkey for the purpose of working, you will only need a work permit, which also serves as a residence permit.
Who Needs a Turkey Residence Permit?
Anyone who intends to stay in Turkey for more than three months must obtain a Turkey Residence Permit upon arrival in the country. Without a residence permit, your stay in Turkey will be considered illegal.
There are some exceptions to this requirement, and you will be exempt if one of the following applies to you:
You have a "registration certificate" for an international protection application.

You are exempt from a residence permit under reciprocal or multilateral conventions to which the Republic of Turkey is a party

You are a diplomacy or consulate officer serving in Turkey.

You work for representative offices of international organizations in Turkey.

Your identity card includes one of the following tags: "international protection applicant," "international protection status," or "statelessness."

You have a valid work permit.
Turkish Residence Permit Types
There are several types of residence permits available in Turkey, depending on your visa type, the purpose of your application, and the intended length of your stay in the country. These include:
Short-term residence permit

This is the most common type of residence permit in Turkey, and can be obtained for a variety of purposes, including scientific research, establishing commercial connections or conducting business, participating in an in-service training program, studying or participating in a student exchange program, tourism, receiving medical treatment, attending Turkish language courses, and being a citizen of the Turkish Republic of Northern Cyprus. To get more information about short term residence permit,
Family residence permit

This type of permit is available to the foreign spouse of a Turkish national, their minor children, and their dependent foreign child. The sponsor must have sufficient income to support those applying for a residence permit in order for the permit to be granted.
Student Residence Permit
If you are in Turkey for the purpose of enrolling in primary or secondary education, you may be eligible for a student residence permit. If you already have a family residence permit, you will not need this one. This permit is also available to those studying at the associate degree, bachelor's degree, master's degree, doctorate, or specialty training in medicine (TUS) and dentistry (DUS) levels at a higher education institution in Turkey.
Long-term residence permit
If you have lived in Turkey continuously for at least eight years on a residence permit issued by the Turkish authorities, you may be eligible to apply for a long-term residence permit with indefinite validity. Note that this permit is not available to refugees, conditional refugees, secondary protection status holders, humanitarian residence permit holders, and temporary protection holders who have lived in Turkey for the specified period.
Humanitarian residence permit
If you are in Turkey without a valid visa or residence permit, but no deportation decision has been taken against you, you are waiting for your deportation, or you cannot return to your country of residence due to emergency reasons, you may be eligible to apply for a humanitarian residence permit.
Human trafficking victim residence permit
If you are a victim of human trafficking and are currently in Turkey, you may be eligible to apply for this type of residence permit.
How long can I stay outside Turkey with residence permit
120 days
Residence permit holders are now only entitled to travel outside Turkey for 120 days out of 360 days. If they exceed 120 days, then residence permits will be cancelled and foreigners will need to enter Turkey on a tourist visa, then reapply for a new residence permit.
Do you get residency if you buy property in Turkey?
According to the Turkish law, if you buy real estate in Turkey, you can get the residence permit. Up to your wish, you can get 1 year permanent residency which can be renewed annually. The property owners can relocate and have their second home in Turkey, not only have a holiday in this beautiful country.
How do you get long term residency in Turkey?
A long term residence permit shall be issued by governorates, upon approval of the Ministry, to the foreigners that have continuously resided in Turkey for at least eight years on a permit or to foreigners that meet the conditions set out by the Migration Policies Board.
Can I work in Turkey on residence permit?
In the case of applications filed in Turkey, with the exception of residence permits issued for education in Turkey, foreigners who hold residence permits with a remaining term of at least six months, or employers thereof, may file work permit applications.