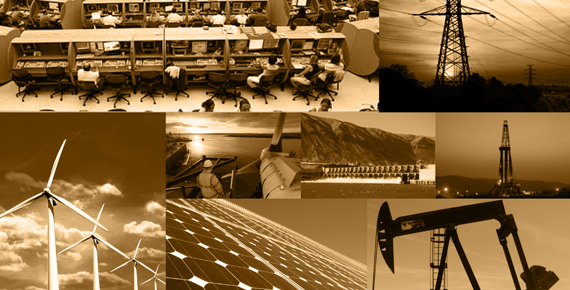 ENERGY – Investment in Turkey
Demand for energy and natural resources has been increasing due to the economic and population growth in Türkiye. It has posted the fastest growth in the OECD, with an annual growth rate of 5.5 percent since 2002. Since then, Türkiye's primary energy supply has shown a two-fold increase​. Türkiye's growing economic performance has also been reflected on the country's electricity generation infrastructure given the dramatic rise in the total installed capacity from 31.8 GW to 95.9 GW. To satisfy the increasing needs of the country, the current capacity is expected to reach 110 GW by 2023 through further investments to be commissioned by the private sector as underlined in the 11th Development Plan for 2019-2023.
The success of a privatization and liberalization program going on since 2002 has handed over all of the power distribution assets and 78 percent of the power generation assets to the private sector, creating revenues of USD 23 billion for the Treasury. In the same period, about USD 100 billion worth new public and private investments were completed in power generation, transmission, and distribution assets. Under the strategy to increase liberalization and competition in the market, the Energy Exchange Istanbul (EXIST), which is responsible for managing and operating energy markets, including power and gas commodities, was established in 2013.
Türkiye is a net energy importer country. The import dependence has been the main driving force behind the formulation and implementation of new policies and investment models to commission local and renewable energy resources. Türkiye has a substantial amount of renewable energy potential, and utilization of this potential has been on the rise over the last decade. As of end-2020, hydro, wind, and solar resources constitute the vast majority of the country's renewable energy resources, accounting respectively for 30.9 GW, 8.8 GW, and 6.7 GW of the total installed capacity.  
Türkiye also has a substantial amount of coal reserves, totaling 17.3 billion tons and composed of mostly lignite. It is also worth mentioning that Türkiye's natural gas sector has been steadily improving. In order to increase security of supply and seasonal gas send-out capacity, Türkiye has commissioned two Floating Storage Regasification Unit (FSRU) terminals in 2018 and opened up the first phase of the Tuz Golu (Salt Lake) Natural Gas Storage Facility. Another goal of these investments is to expand Türkiye's gas storage capacity to 11 bcm by 2023, up from its current capacity of 4 bcm. 
Investment Opportunities in the Energy Sector in Turkey:
Renewable Energy: Turkey offers significant opportunities for investment in renewable energy, with a focus on hydro, wind, and solar power. The country has substantial potential in these areas, and there are attractive incentives and support mechanisms in place to encourage renewable energy projects.
Privatization and Liberalization: The privatization and liberalization of the energy sector in Turkey have created investment opportunities. The private sector now owns a significant portion of power generation and distribution assets, and there have been successful public and private investments in power generation, transmission, and distribution infrastructure.
Energy Exchange Istanbul (EXIST): The establishment of EXIST has facilitated the management and operation of energy markets, including power and gas commodities. It promotes liberalization and competition in the market, providing a platform for energy trading and investment.
Coal Reserves: Turkey has substantial coal reserves, primarily lignite. Investment opportunities exist in the development and utilization of coal resources, considering the country's energy needs and the ongoing improvements in the coal sector.
Natural Gas Infrastructure: Turkey has been focusing on improving its natural gas sector to enhance security of supply and storage capacity. Investments in Floating Storage Regasification Unit (FSRU) terminals and the Tuz Golu Natural Gas Storage Facility offer opportunities for expanding storage capacity and ensuring reliable gas supply.
Turkey's growing energy demand, along with its renewable energy potential and ongoing infrastructure developments, make it an attractive destination for energy sector investments. With the government's support and favorable policies, investing in renewable energy and other energy projects can contribute to Turkey's energy security and sustainable development.