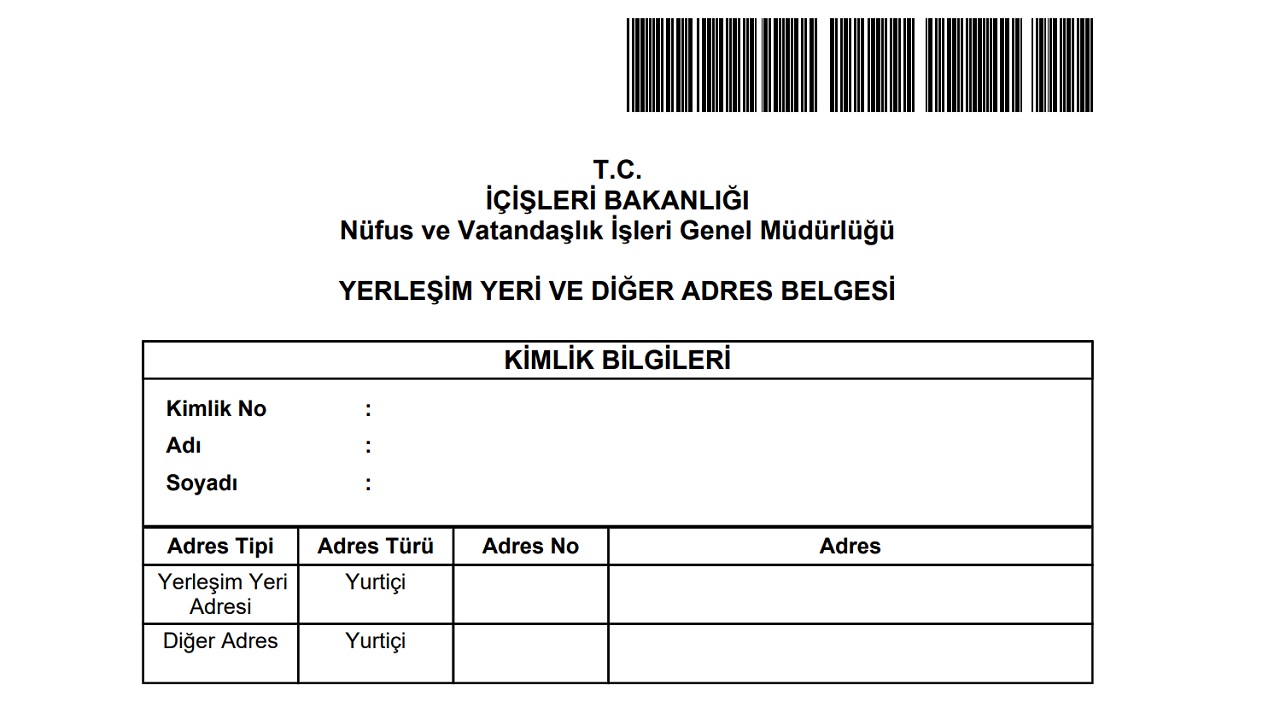 Foreigners living in Turkey are required to register themselves at their address after obtaining their residence permit. So how will they do this?
According to Article 26 of the Law on Foreigners and International Protection No. 6458, foreigners who come to Turkey must register themselves in the address system within 20 working days at the latest after obtaining a residence permit.
Every foreigner who has a residence permit must go to the Population Directorate in the district where he/she resides with a Lease Contract and register himself/herself at his/her address. And then he can obtain the document called the Residence Certificate. At the next residence permit extension, they will be asked to send "documentation certificate" to the Immigration Administration.
Documents required when going to the Civil Registry 
*Passport
*Residence permit / work permit
*Lease Contract
*Water or electricity bill
After registering himself to the address, the foreigner can go to the Ptt and get the e-government password, and can access the "domain document" anytime he/she wants via e-government. </p >
Provincial Directorates of Immigration Administration "Settlement Document" in residence permit extensions makes it mandatory. Every foreigner who has a residence permit must make an appointment with the Population Directorate and register himself at the address where he is located.