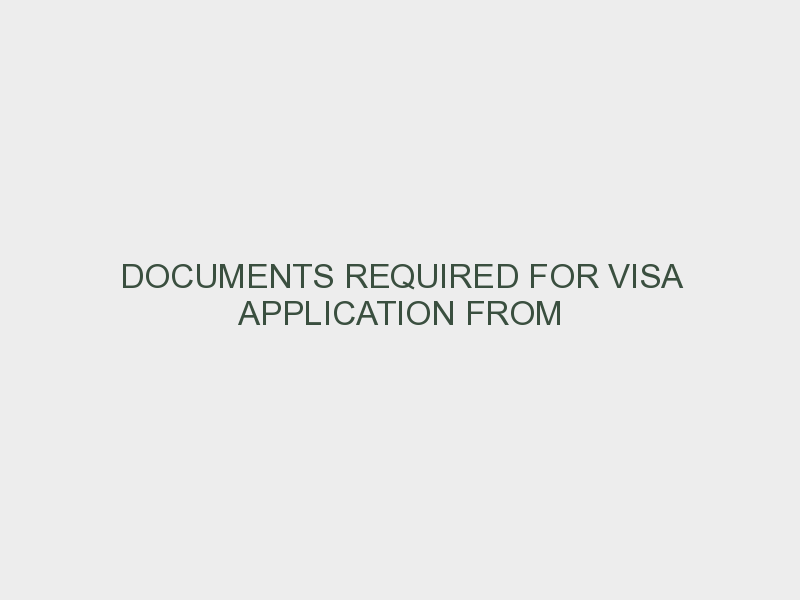 1. Passport or travel document (Passport must be at least 6 months old. There must be at least one blank page in the passport.)
2. All passport photocopies except blank pages.
3. A biometric photo. (5×6)
4. Photocopy of residence permit in the country of residence.
5. If the person is applying from a country other than their advantage, they must also present a valid residence permit or any document proving their legal stay in that country.
6. The original of the newly dated student certificate (only for students) For those with work permit, a document stating that they are an employee in the company to be taken from the workplace and a letter stating the dates they will be on leave.
7. Confirmed hotel reservation during your stay in Turkey (can be obtained from the center) Address and reservation dates must be specified. If you are staying with family and friends, it should be stated in the invitation that you received the picture (from the notary). (Letter sent by the host in Turkey.)
8. Bank account statement in Turkish or in the country you are in (At least $ 50 per day you will be in Turkey must be shown. The bank statement must be signed and sealed by the bank.)
9. Republic of Turkey travel insurance (can be obtained from the center.) 9. Reserved flight reservation (DO NOT PAY) (Can be obtained from the center.) (If it is entry, the ticket must be from ECN to TURKEY and from TURKEY to ECN.) (If it is a single pass, the ticket must be ECN From Turkey to TURKEY and to another country ) (If double transit; the ticket must be from ECN to another country from TURKEY to TURKEY, from another country where you go to TURKEY, and from TURKEY and to the ECN.) If it is not issued and used, the ticket will not be refunded )
* VISA FEES MUST BE PREPAID AND CANNOT BE RETURNED IF THE APPLICATION IS FAITHFUL